There's nothing quite like a freshly-baked cookie. But for those with gluten sensitivities or allergies, finding a delicious and safe cookie can be a challenge.
That's why we've compiled a list of the 5 best places for gluten-free cookie delivery.
Whether you're looking for classic chocolate chip or something a little more adventurous, these bakeries have got you covered. So sit back, relax, and let the cookies come to you!
If you're looking for more gluten-free desserts, be sure to check out these gluten-free cake options.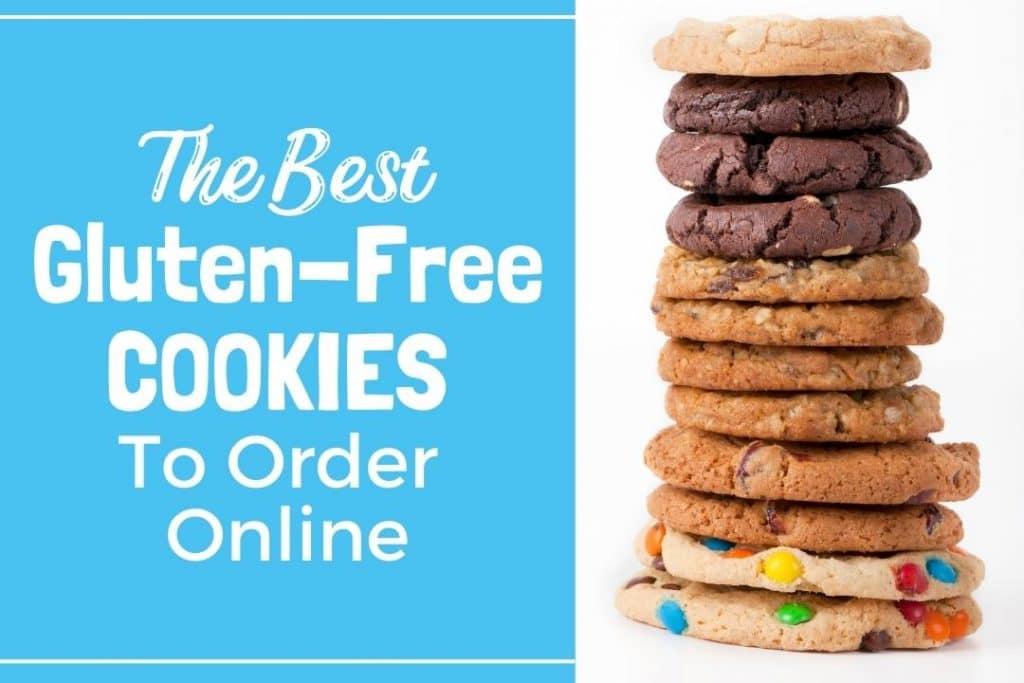 You may also like: Does Crumbl Have Gluten-Free Cookies?
Best Variety Of Gluten-Free Cookies
Hands down, Goldbelly is the #1 place to look for gluten-free cookies or other desserts like gluten-free cakes. If you're not familiar, Goldbelly is a website where hundreds of the best food companies list their gourmet food for online ordering and nationwide shipping.
One really cool thing about Goldbelly is that the product selection on the website is constantly being updated with new companies and products. That means you'll always have new gluten-free foods to try and great new companies to discover.
At the time of writing this article, we found every variety of gluten-free cookie you can imagine: tiny cookie sandwiches, giant deep dish cookies, black & white cookies, sugar, snickerdoodle chocolate chip, gingersnap, oatmeal, lemon, macarons, whoopie pies and more!
---
Best Gluten-Free Cookie Gifts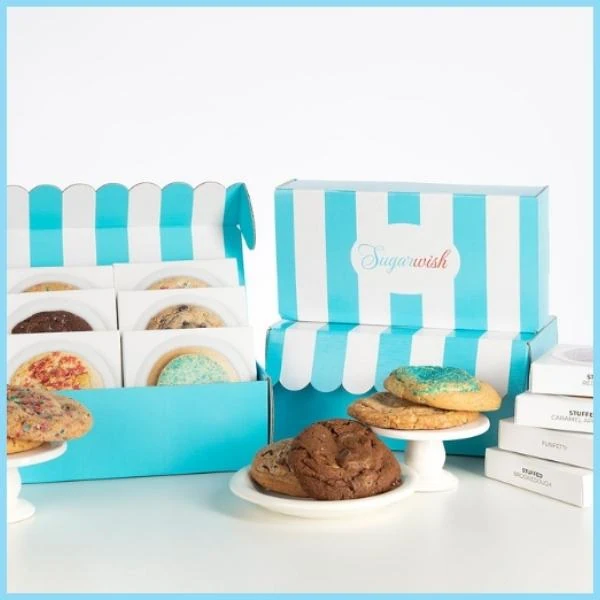 If you're looking for a fun and totally unique gift to send, you've gotta check out Sugarwish. Forbes described their offering as "a choose your own treat adventure".
Here's how it works. You select the type of treat box you want to send. You can pick from candy, snacks, popcorn, drinks and of course, cookies. This is where it gets interesting.
Your recipient gets to customize and choose the specific goodies that will be included in their gift. With the cookie boxes, they'll be able to mix and match flavors from a nice selection of traditional cookies and several delicious gluten-free cookies.
---
Best Gluten-Free Macarons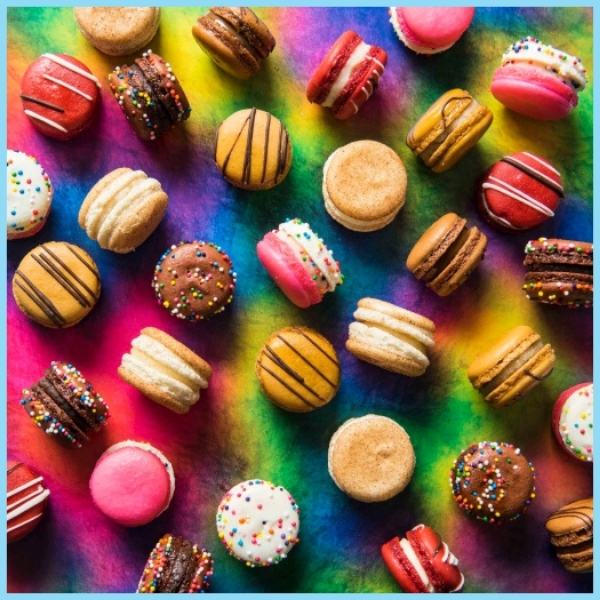 I personally can't get enough of Baked By Melissa's adorable little bite-size macarons and cupcakes. The tiny treats come in so many delicious and fun flavors like their famously colorful tie-dye cupcake.
They offer a really nice selection of gluten-free cupcakes and macaron cookies. And for peace of mind, all of the gluten-free treats are made in a totally separate facility too.
Their macarons are naturally gluten-free because they are made with almond flour. You can pick from yummy gluten-free macaron flavors including sugar cookie, double chocolate, red velvet, cookie dough, snickerdoodle and salted caramel. Yum!
---
Best Gluten-Free Sugar Cookies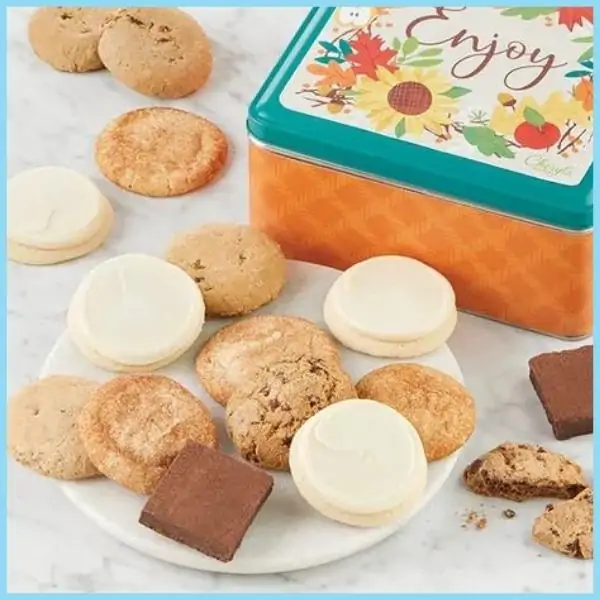 Cheryl's Cookies is one of the most popular and well-known online cookie companies. Their cut-out sugar cookies topped with buttercream are something of a legend!
What you may not know is they also bake up gluten-free versions of those famous frosted sugar cookies that are just as good as the original.
Not only that, but they also offer other gluten-free cookies including snickerdoodle, oatmeal raisin, chocolate chip, and even gluten-free brownies.
---
Best Gluten-Free Cookie Dough
Our Pick: Kingline Nutrition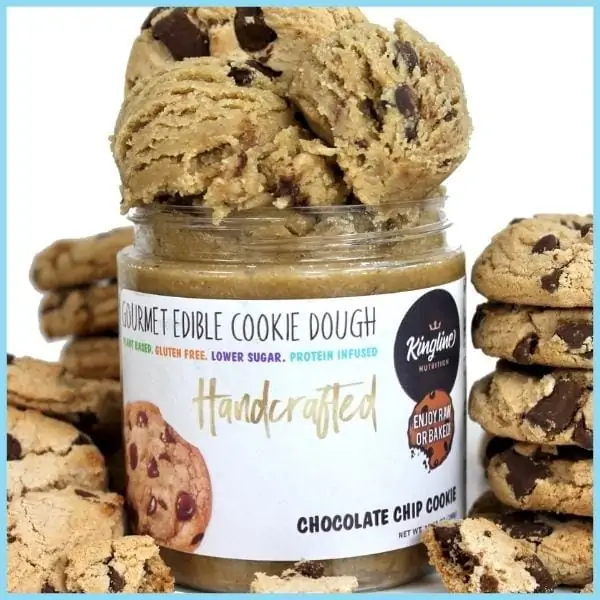 Aren't you glad we live in a world where we can safely eat all the cookie dough!? In fact, there are entire companies dedicated to whipping up delicious jars of the stuff.
One of those companies is Kingline Nutrition. All of their gourmet cookie dough is 100% plant-based and gluten-free.
And the best part is that you can eat it straight from the jar or bake up a batch of cookies with it.
Their cookie dough flavors are out of this world! Just check out some of these flavors: birthday cake, cookies 'n cream, monster cookie, fudge brownie batter, circus animal, cheesecake, Reese's & Oreo, lemon poppyseed, and brown sugar cinnamon PopTart!
They also sell an equally impressive amount of flavors in their cookie dough mixes. Just add any milk or water to make your own gluten-free cookie dough at home.
Be sure to use promo code GETDOUGH for 15% off your order!
---
Gluten-Free Cookie Delivery Honorable Mentions
There are so many great cookie companies that offer gluten-free options. Unfortunately, they couldn't all make the top 5 list, but we did want to share a few more options that are worth exploring.
Insomnia Cookies: If you're looking for local delivery of fresh, warm cookies, check out Insomnia. They are typically located in bigger cities and near college campuses. They offer cookie delivery until 2 am! Currently, they only offer gluten-free and vegan cookies in chocolate chip flavor.
Tate's Bake Shop: You may have seen Tate's cookies on store shelves near you. But they also offer a selection of gluten-free cookies and brownies that can be ordered online and shipped nationwide.
Cookies By Design: At one time, this cookie company had a huge offering of unique, gluten-free cookie gifts available on their website for shipping and delivery. The website indicates they will be available again soon, so it may be worth contacting the company if you're looking for a really cool gluten-free gift idea.
NEXT UP: 13 Best Gluten-Free Cakes Delivered