Chocolate lovers rejoice! You have landed on the ultimate guide to the best homemade brownie sundaes!
Craving a classic chocolate brownie sundae recipe? We've got you covered.
Looking for something a little more adventurous? We've got ideas for that, too. (Did someone say gummy bears and boba balls?!)
We've got all the recipes, ice cream flavors, topping ideas and instructions you could ever need to make the perfect brownie sundae no matter where your taste buds are leading you!
How To Make A Brownie Sundae
A traditional brownie sundae is super easy to make. You can also get really creative and have lots of fun with delicious variations on a classic brownie sundae. We'll cover all those fun ideas in the next section. But for now, let's start with the basics.
Ingredients For A Classic Brownie Sundae
Brownies
Ice Cream
Hot Fudge

You can use store-bought hot fudge or make your own. Chocolate sauce can be substituted as well.

Nuts

Peanuts are the most popular nuts to use for sundaes, but you can use any favorite nut instead. And of course, the nuts are totally optional – especially if allergies are a concern. You can substitute sprinkles instead!

Whipped Cream

You can use a can of store-bought whipped cream or make your own

Maraschino Cherries

You can use a fresh cherry or cherries from a jar to top your sundae.
How To Make A Classic Brownie Sundae
Assembling brownie sundaes is as easy as 1-2-3! Just follow these step by step instructions.
Place a warm brownie in a sundae glass.
Add a scoop of vanilla ice cream on top of the brownie.
Drizzle hot fudge over the ice cream, then finish with a sprinkle with nuts, a swirl of whipped cream and a cherry on top.
Ideas For The Ultimate Brownie Sundae
The sky is the limit when it comes to making delicious brownie sundaes. If you're in the mood for a classic dessert, then stick with the basic recipe above.
But if you're ready to create the ultimate brownie sundae of your dreams, then browse the lists below for inspiration and get creating!
Brownies Recipes For Sundaes
A delicious warm brownie is the foundation of the brownie sundae. And there are plenty of options when it comes to choosing the best brownie to use.
Brownie Ideas For Brownie Fudge Sundaes
1. The easiest option is to buy a package of premade brownies from the grocery store or bakery.
2. For a totally unique brownie sundae, you could order gourmet brownies online from the best bakeries in the country. We've sampled lots of mail-order brownies and they are fantastic. They range from absolutely huge to totally decadent to sweet and simple.
3. Another quick and semi-homemade option is to make a brownie mix at home. If you happen to run out of eggs or are looking for vegan options, be sure to check out these ideas for making brownies without eggs.
4. If only homemade will do for your sundae, you could try a recipe for Chocolate Peanut Butter Brownies or Classic Fudgy Brownies. If you're feeling adventurous, you could even try a CBD brownie recipe.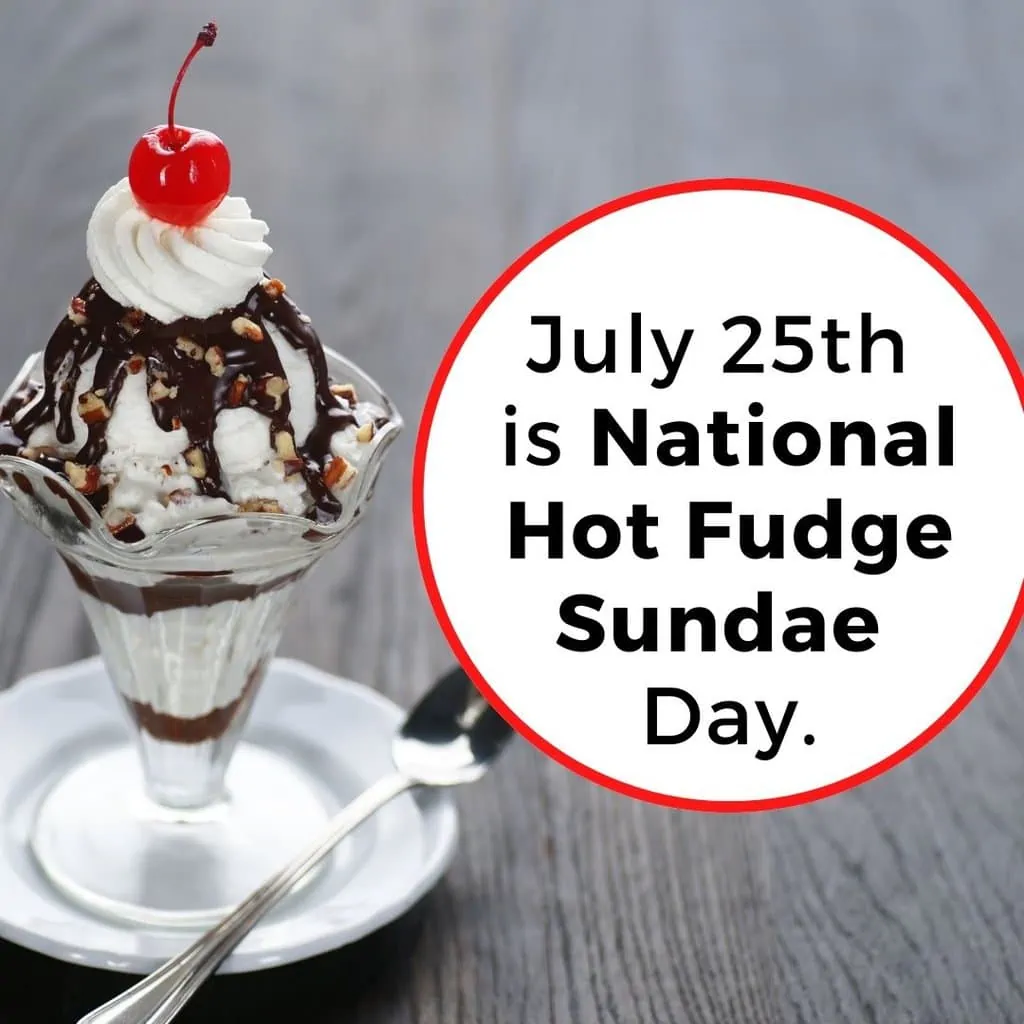 Ice Cream For Sundaes
As mentioned above, a homemade vanilla ice cream is a must-have for classic brownie sundaes.
But if you have a different favorite flavor, there's no reason you can't mix things up! Any of these ice cream flavors would be amazing in a homemade brownie sundae.
Ice Cream Flavors For Brownie Sundaes
Chocolate Ice Cream
Salted Caramel Ice Cream
Strawberry Ice Cream
Mint Ice Cream
Brownie Batter Ice Cream
Mocha Ice Cream
Coffee Ice Cream
Chocolate Chip Ice Cream
Butter Pecan Ice Cream
Cookies & Cream
Neopolitan Ice Cream (chocolate, vanilla and strawberry)
Peanut Butter Ice Cream
Rocky Road Ice Cream
Cake Batter Ice Cream
Pistachio Ice Cream
White Chocolate Ice Cream
Tiramisu Ice Cream
Black Cherry Ice Cream
Cheesecake Ice Cream
Brownie Sundae Toppings
And now for the best part … the toppings! The key to great toppings for a brownie sundae is two-fold.
Step one is to choose a combination of textures – a little crunchy (like nuts or cookie crumbs) with a little ooey-gooey (like marshmallow creme or strawberry sauce) or chewy (like brownie crumbles or cookie dough) makes each bite an adventure.
Step two is to choose toppings you love. If you want to make a sundae topped with gummy worms and pretzels, then go for it!
To get your creative juices flowing, take a look at these lists and start building your perfect brownie sundae. To make it easy for you to mix and match the best toppings for your sundae, we've broken these 4 lists: most popular, crunchy, chewy and gooey.
Most Popular Sundae Toppings
Hot fudge
Chocolate syrup
Whipped cream
Nuts (peanuts, walnuts, almonds, hazelnuts, cashews)
Caramel syrup
Sprinkles
Cherries
Chocolate chips
Crunchy Sundae Toppings
Oreo pieces
Chocolate chip cookie pieces
Butterscotch chips
Graham cracker crumbs
Reese's Pieces
Reese's Peanut Butter cups
M&Ms
Whoppers
Heath Bar crumbles
Nerds
Crushed peppermint
Fruity Pebbles cereal
Trix, Fruit Loops or Fruity Pebbles cereal
Capt Crunch Cereal
Frosted Flakes Cereal
Cocoa Puffs or Cocoa Pebbles cereal
Caramel corn
Pretzels
Potato chips (sweet & salty flavors work great!)
Granola (try this protein granola recipe)
Waffle cone pieces
Chewy Sundae Toppings
Mini marshmallows (try them toasted!)
Gummy bears or worms
Strawberries
Bananas
Blueberries
Raspberries
Blackberries
Boba balls
Brownie bites
Cake bites
Cheesecake bites
Twinkies, Ho-Hos or other snack cakes
Cereal treats like fruity pebbles bars or peanut butter krispie treats
Gooey Sundae Toppings
Salted caramel
Melted chocolate or white chocolate
Strawberry topping
Cherry syrup
Marshmallow fluff
Nutella
Peanut butter
Frosting swirls
Cream cheese
Honey
Maple syrup
FAQs About Brownie Sundaes
What is the definition of brownie sundae?
A brownie sundae is a delectable dessert that combines the rich flavor of brownies with the sweetness of ice cream, the decadence of hot fudge or chocolate syrup, the crunch of nuts, and the whimsy of whipped cream.
The perfect brownie sundae starts with a fudgy brownie that is still warm from the oven. Once it is topped with a scoop of vanilla ice cream, the sundae is finished with a drizzle of chocolate syrup, a sprinkle of nuts, whipped cream and a maraschino cherry on top.
Nuts are optional in brownie sundaes. Sprinkles or other toppings like crushed candy bars or mini chocolate chips can be used instead.
If a blondie is substituted for the brownie, then a caramel or butterscotch sauce is often used instead of chocolate syrup or hot fudge topping.
What is in a classic sundae?
A classic sundae starts with a scoop of delicious vanilla ice cream in a sundae dish. Warm hot fudge or chocolate topping is poured over the top. To complete the classic sundae, top with a large swirl of whipped cream and a cherry on top.
What is in a hot fudge sundae with brownie?
A hot fudge sundae with brownie is a classic dessert that can be found on menus across the country and easily made at home. The dish typically consists of a freshly baked brownie with a scoop of vanilla ice cream topped with hot fudge sauce.
While the ingredients are simple, the combination of sweet, rich chocolate and creamy ice cream is irresistible. Hot fudge sundaes are often served with a dollop of whipped cream and a cherry on top, making them even more decadent.
How do you make a brownie sundae?
To make a brownie sundae, start by baking a batch of brownies or using store-bought brownies. Cut the brownies into small squares and place them in the bottom of a sundae glass. Top with your favorite ice cream flavor, followed by hot fudge sauce, whipped cream, and a cherry on top. For an extra special touch, you can also add a sprinkle of nuts or chocolate chips.
How do you set up a brownie bar?
A brownie bar is a great way to serve up a dessert that will please a crowd. Everyone gets to create their own brownie sundaes.
To set up a brownie bar, you will need a variety of brownies, ice cream flavors and toppings. Your toppings can include things like like hot fudge, caramel, nuts, crushed cookies and candy bars, whipped cream, fresh fruit and more.
When it's time to decorate, set out bowls, spoons, brownies, ice cream and all the toppings your guests might enjoy. Then, let everyone create their own masterpiece!
What kind of sundaes are there?
In this article, we discussed all the fun ways to make a brownie fudge sundae. But there are plenty of other kinds of sundaes too. Here are a few different types:
Hot Fudge Sundae
Hot Caramel Sundae
Strawberry Sundae
Turtle Sundae (hot fudge, caramel, pecans)
Banana Split Sundae (bananas with strawberry, vanilla and chocolate ice cream)
Chocolate Chip Cookie Sundae
What do you put in a sundae?
Anyone who loves ice cream knows that there are endless possibilities when it comes to sundaes. Toppings like chocolate sauce, caramel, whipped cream, and sprinkles can transform a simple scoop of ice cream into a work of art.
And there are endless flavor combinations to experiment with as well. For those who like things on the sweeter side, a sundae with chocolate ice cream, chocolate sauce, and marshmallows might be the perfect treat.
Those who prefer fruity flavors might enjoy a sundae made with strawberry ice cream and topped with fresh berries and a dollop of whipped cream.
The possibilities are endless – so get creative, check out our lists of ideas in this article and make your own perfect sundae!
Who invented the brownie sundae?
The ice cream sundae is a classic dessert that has been enjoyed by sweet tooths for generations. But who invented this treat? The answer is a bit of a mystery.
Some say the sundae originated in Evanston, Illinois around 1890 when a law was passed that prohibited selling soda water on Sunday. Soda fountains shops began selling ice cream with syrup instead.
Others claim that Ed Berners from Two Rivers, Wisconsin served up the first ice cream sundae in 1881 after a customer request. A competitor, George Giffy, ran with the idea and only sold it on Sunday. It was originally called "Ice Cream Sunday", but later changed to Ice Cream Sundae when he decided to sell the popular treat every day.
Another version of the story is that in 1893, drugstore owner Chester Platt served up an ice cream and cherry syrup treat for a reverend on a Sunday. The treat was dubbed a "Cherry Sunday"
What is the most popular sundae topping?
The most popular sundae toppings are hot fudge, whipped cream, nuts, chocolate chips and caramel sauce.
And there you have it: the ultimate guide to creating delicious brownie sundaes at home! With so many different flavor and topping combinations to choose from, there's sure to be a sundae that appeals to everyone's taste. So fire up the oven, break out the ice cream, and get ready to enjoy a truly decadent treat! Thanks for reading!
Easy Brownie Sundae Recipe
This traditional brownie sundae is super easy to make. You're just moments away from a gooey warm brownie, topped with delicious vanilla ice cream, dripping with hot fudge, a sprinkle of nuts and a bright red cherry on top!
Ingredients
Brownies, homemade or store-bought
Vanilla Ice Cream
Hot Fudge
Nuts (0ptional)
Whipped Cream
Maraschino Cherries
Instructions
Place a warm brownie in a sundae glass.
Add a scoop of vanilla ice cream on top of the brownie.
Drizzle hot fudge over the ice cream, then finish with a sprinkle with nuts, a swirl of whipped cream and a cherry on top.
Notes
To customize your brownie sundae, feel free to use any flavor of ice cream and experiment with different toppings like crushed cookies, candy, chocolate chips, marshmallows, different types of nuts, fresh fruit and sauces.