Forget regular marshmallows. Try Stuffed Puffs chocolate-filled marshmallows instead!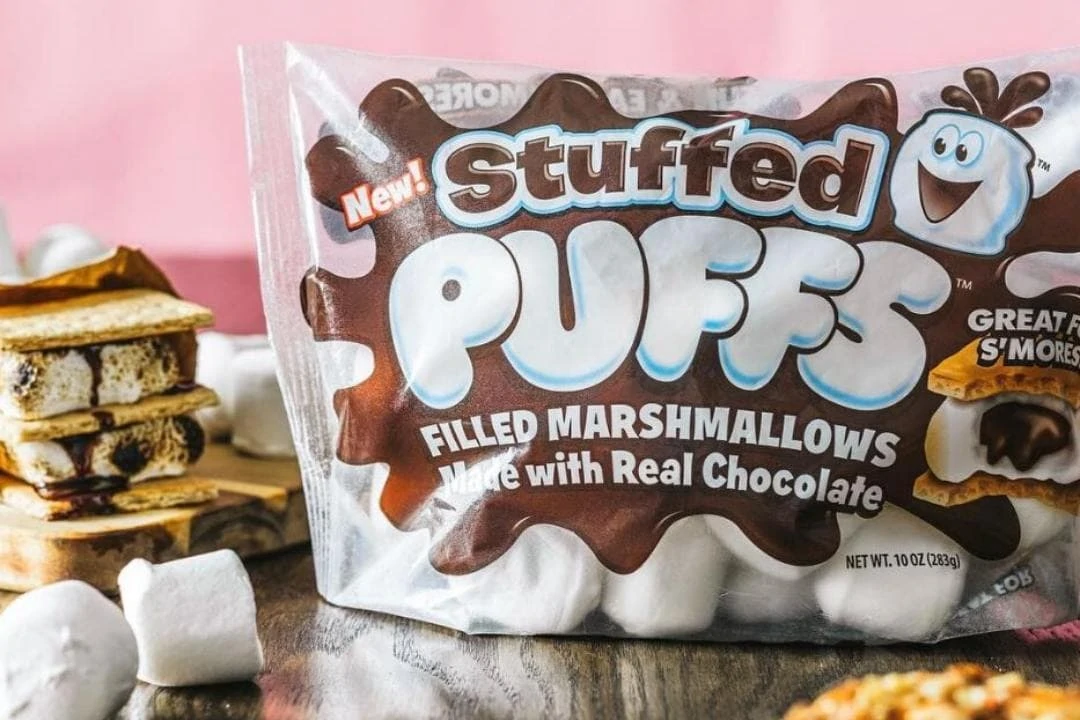 What are Stuffed Puffs?
Stuffed Puffs are peppermint, vanilla and chocolate stuffed marshmallows. The creamy filling melts from the inside out, so they are less messy and perfect for making s'mores, roasting, toasting, baking, and snacking.
They are currently available in three flavors.
Classic vanilla: Fluffy vanilla marshmallows filled with real milk chocolate
Chocolate-on-chocolate: Chocolate marshmallows with chocolate filling

NEW in 2020

Chocolate peppermint bark: Cocoa marshmallows stuffed with pink peppermint
View this post on Instagram
Who makes Stuffed Puffed Marshmallows?
They are manufactured in Bethlehem, PA. The company was founded by Mike Tierney, who always wondered why someone didn't just put the milk chocolate inside the marshmallow.
He quickly learned that getting the chocolate inside the marshmallow is trickier than it sounds! After 10 years of hard work and perseverance, Mike's vision finally came to life and Stuffed Puffs were born.
Where to buy chocolate stuffed marshmallows?
Stuffed Puffs can be purchased directly from the company's website. They have a handy store locator tool to find a retail location near you. I have personally found them at Walmart.
All three stuffed marshmallow flavors can be purchased from Amazon as well.
Buy Chocolate On Amazon

Buy Peppermint On Amazon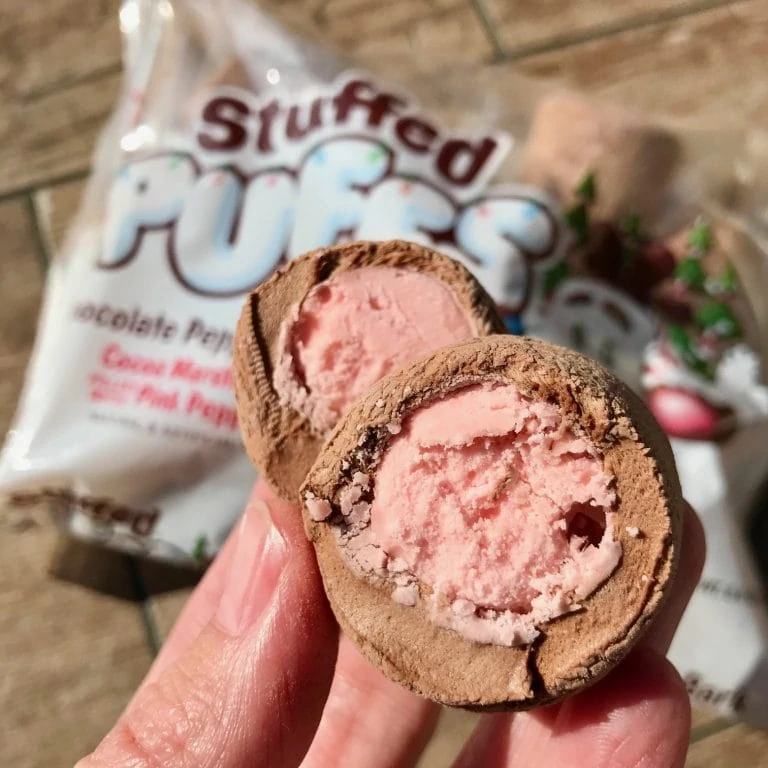 Are Stuffed Puffs gluten-free or nut-free?
Yes, Stuffed Puffs are gluten-free. However, they are not a Certified Gluten-Free product.
Yes, they are also nut-free. The manufacturing facility has not yet been certified as a nut-free facility, but they do not make any products containing nuts there.
What are some good recipes to make with Stuffed Puffs?
So many great recipes call for marshmallows. Many of them can easily substitute Stuffed Puffs for regular marshmallows.
For example, a classic s'mores is so easy to make with a Stuffed Puff instead of plain marshmallows with chocolate. Drop a Stuffed Puff into your next cup of hot chocolate. Or melt them up in a batch of rice krispie treats.
If you're looking for even more creative ways to use these chocolate stuffed marshmallows, check out this list of 7 Stuffed Puffs Marshalllows recipes that are quick and easy to make, and of course, delicious.
Stuffed Puffs Recipes
Any recipes that use regular marshmallows can be kicked up a notch with Stuffed Puffs. Check out these fun recipes that are quick and easy to make, and of course, delicious!
You may also like: