It's no secret that the holidays are a time for indulgence, and when it comes to indulgent desserts, nothing tops Reese's.
On November 15, 2021, Hershey unveiled its Reese's Thanksgiving Pie – a spin on a tried-and-true holiday treat that contains the only two ingredients a dessert really needs…chocolate and peanut butter.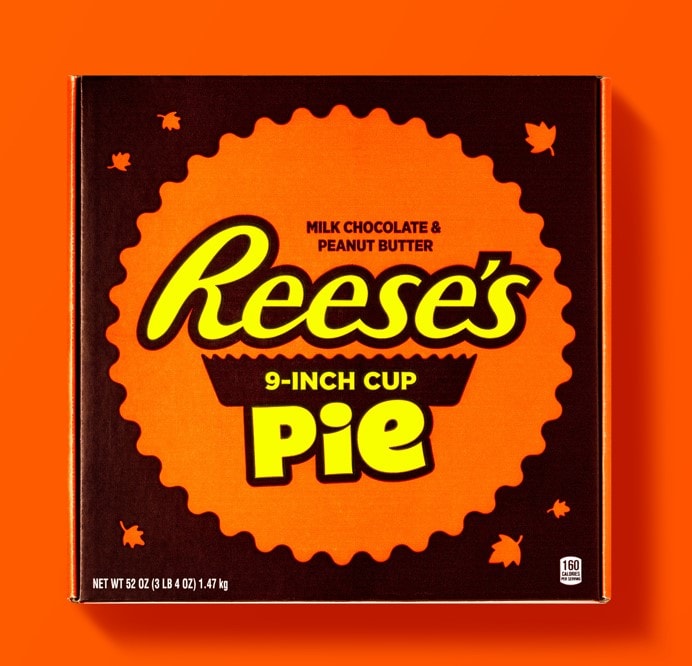 This peanut butter cup pie is literally just a humungous Reese's cup.
The Reese's Thanksgiving Pie is the largest Reese's Peanut Butter Cup to date. It has a 9-inch diameter and 3.4 pounds of peanut butter and chocolate.
The good news is that Reese's always has fun and exciting new products coming out like this ridiculously awesome peanut butter pie. The mega pie was available for $44.99 plus tax on the Hershey's Store website.
You'll notice I used the word "had". Yeah, the bad news is that only 3000 of these pies were made. And as you can imagine they sold out within a couple of hours.
Back to the positive side, Reese's also came out with some fantastic peanut brittle Reese's cups this year. Definitely worth picking those up if you see them at the store.
And if you're still jonesing for some peanut buttery goodness that you can order online and have shipped to your door (or order as a gift), check out the selection at Goldbelly.com. They have a gazillion awesome desserts including peanut butter pies!
You may also enjoy:
– Reese's Chocolate Covered Pretzel Rods
– Reese's Sweet & Salty Snack Mix
– Peanut Butter Rice Krispie Treats
Micky Reed, a two-decade veteran in the food and baking industry, leverages her influential Three Snackateers food blog and Instagram presence to collaborate with industry giants like Ben & Jerry's and Crumbl Cookies. Her work has been featured on Delish, PopSugar and more. Her expertise as a product curator for one of the world's largest international snack subscription box companies solidifies her status as a key player in the field.