Take your after-dinner sweet treat to the next level with these soft and flaky puff pastry desserts!
If you're looking for a showstopping dessert, look no further than puff pastry. This light and flaky dough can be transformed into all sorts of easy sweet treats, from tarts and pies to turnover cookies and cream puffs.
Whether you are in the mood for chocolate, fruit or cream, with recipes like cream horns, cinnamon sugar puff pastry pinwheels, strawberry turnovers, Nutella puff pastry twists and so many more, there is something here for whatever you are craving.
And the best part is that puff pastry is relatively easy to work with, even if you've never baked with it before. Whether you're a seasoned baker or a beginner, you'll find plenty of recipes to try in this collection of the best puff pastry desserts.
So preheat your oven and get ready to impress your friends and family with these delicious creations.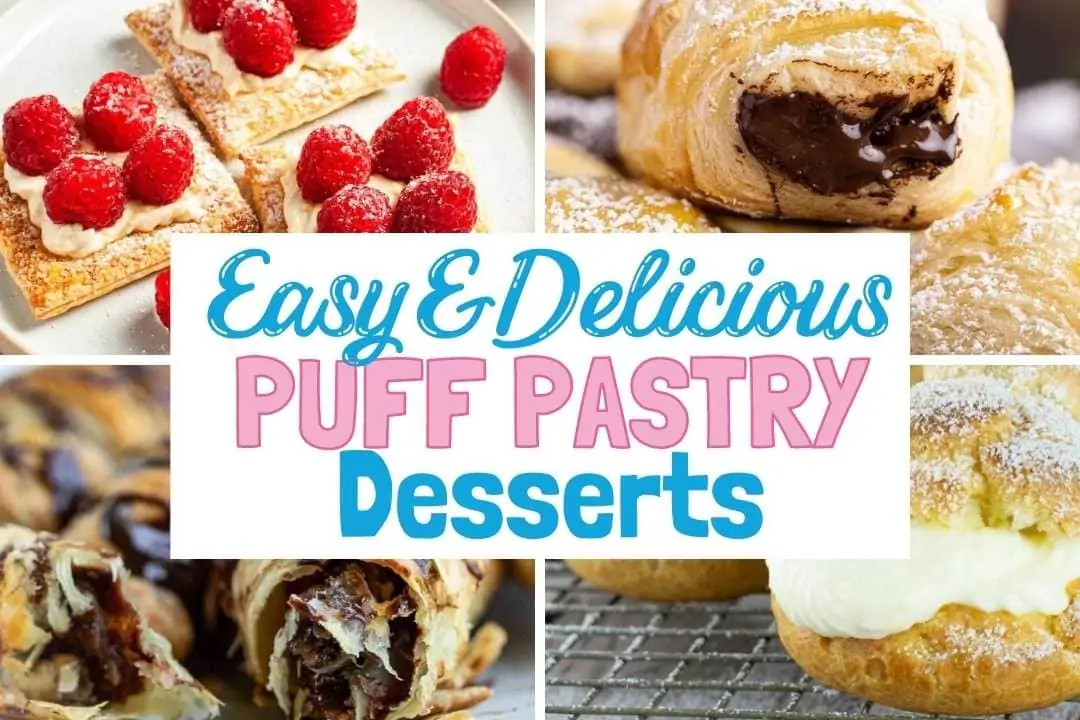 Puff Pastry Desserts With Cream
Puff Pastry Desserts With Fruit and Berries
Puff Pastry Desserts With Strawberry Jam
Quick Puff Pastry Desserts
Mini Puff Pastry Desserts
Puff Pastry Desserts With Cream Cheese
Puff Pastry Desserts With Nutella and Chocolate
You may also like:
– 30+ Ricotta Dessert Recipes
– 101 Cupcakes For Every Occasion
If you enjoyed this article, save it for later on Pinterest, Instagram and Facebook. Also join our Facebook Group for more foodie fun!