If you're looking for some creative and fun Moana cake ideas, you've come to the right place!
Whether you're looking for a simple yet stunning birthday cake or an elaborately decorated showstopper, we've got you covered.
From easy cakes decorated with palm trees and seashells to cakes with Maui, Hei Hei, and some naughty (but cute) Kakamoras, these Moana cake ideas are sure to impress!
So if you need ideas to show your local bakery or you're going to make your own cake at home, you'll find inspiration here. Some of these cakes can be easily created at home with just a few basic ingredients and a little bit of time.
What are you waiting for? Get inspired and start planning your Moana-themed cake today!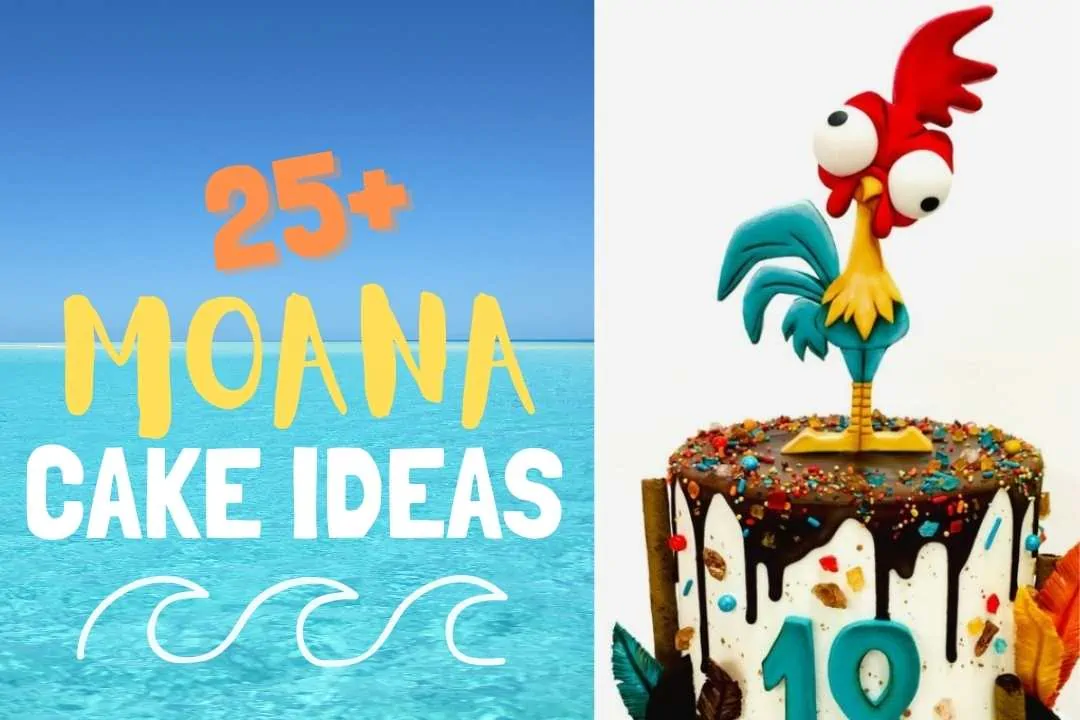 25+ Creative Moana Cake Ideas
You'll definitely find some great Moana cake ideas in this list. Take notes of parts you love (and maybe don't love?) as you go through. When you're done, you'll have your wish list for the perfect Moana-themed birthday cake!