Last night's brisket was amazing. Mouth-watering, tender, and juicy. But now what do you do with all of the leftovers the next day? These 20 best leftover brisket recipes are here to help.
From chili to lasagna and even fried rice, there is sure to be a recipe that will tantalize your taste buds and make the most of that leftover brisket. So get cooking!
Keep reading below for 20 creative ways to use up the brisket leftovers that the whole family will love.
You may also like: 30+ Sides To Serve With Brisket
20 Best Leftover Brisket Recipes
Whether you have leftover brisket from a big celebration or just cooked up a bigger portion than usual, we've got you covered. These 20 recipes are all perfect for using up your leftover brisket in delicious ways.
---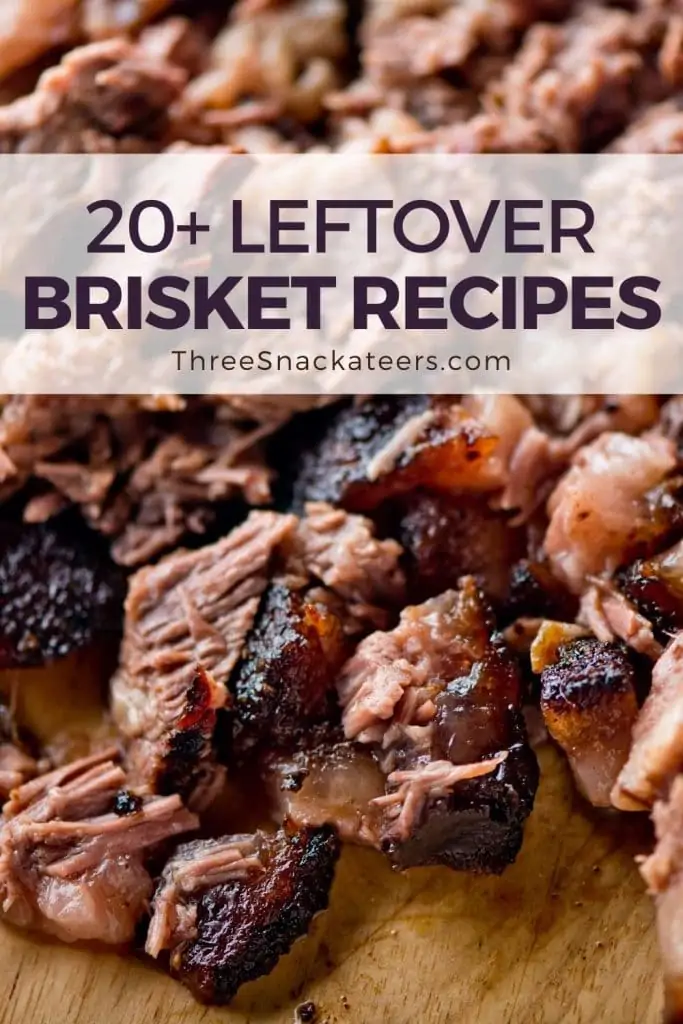 As you can see, leftover brisket is a delicious and versatile ingredient that can be used in many recipes. In this article, we highlighted 20 of our favorite leftover brisket recipes that are perfect for any occasion. From sandwiches and Mexican dishes to chili and lasagna, there is something for everyone in this roundup. So grab your apron and get cooking with those leftovers!
If you enjoyed this article, save it for later on Pinterest, Instagram and Facebook. Also join our Facebook Group for more snack fun!
You May Also Like:
– How Much Brisket To Serve Per Person
– How To Smoke A Brisket Like A Pro
– How Long To Let Brisket Rest
– 30+ Sides To Serve With Brisket