If you enjoy a nice bowl of Fruity Pebbles cereal from time to time, you will love these Fruity Pebbles Krispies Treats. The recipe is super simple and there is no baking involved.
Kids love these fun, colorful cereal bars, they're great for parties and perfect for holiday dessert too. Butter and marshmallows prepared just right make these treats super soft and gooey.
No Bake Fruity Pebbles Cereal Bars
As a kid, Rice Krispie Treats were always one of my favorites. I loved when my mom made a batch (which wasn't very often).
When I went off to college, she would send me care packages. She would make cereal treats and individually wrap each one. How sweet, right?!
I remember hiding them from my roommate so I could horde them all for myself. My mom's sweetness apparently did not rub off on to me.
But her love of cereal treats did stick with me and I've made plenty of batches of regular old Rice Krispie Treats.
When my husband recently asked that I make them with his favorite cereal, Fruity Pebbles, I happily agreed.
Related Reading: Cake Batter Rice Krispie Treats
This post may contain affiliate links. As an Amazon Associate I earn from qualifying purchases. Please read our disclosure policy for more information.
Ingredients For Fruity Pebbles Krispie With Marshmallows Cereal Treats
It can't get much easier than this. Just three simple ingredients. Fruity Pebbles with marshmallows and butter – what could be better!
1.) Butter
2.) Marshmallows
3.) Fruity Pebbles Cereal
MORE FUN AND EASY RECIPES
– Cake Batter Rice Krispie Treats
– 15 Fun and Easy Rice Krispie Treats for Kids
– Colorful Unicorn Party Dip

How To Make Rice Krispies With Fruity Pebbles
As mentioned earlier, these fruity pebbles with marshmallows are simple to make. If you've ever made regular Rice Krispie Treats, then you already know the drill:
– Melt 3 tablespoons of butter
– Add 4 cups of marshmallows to the melted butter. It's always fun watching the marshmallows expand as they get warm and gooey.
– After the delicious marshmalllow and butter mixture is thoroughly combined, carefully fold in the cereal.
– Then pour the colorful mixture into your pan of choice and press firmly.
– Let the treats cool … or dig right in. The choice is yours!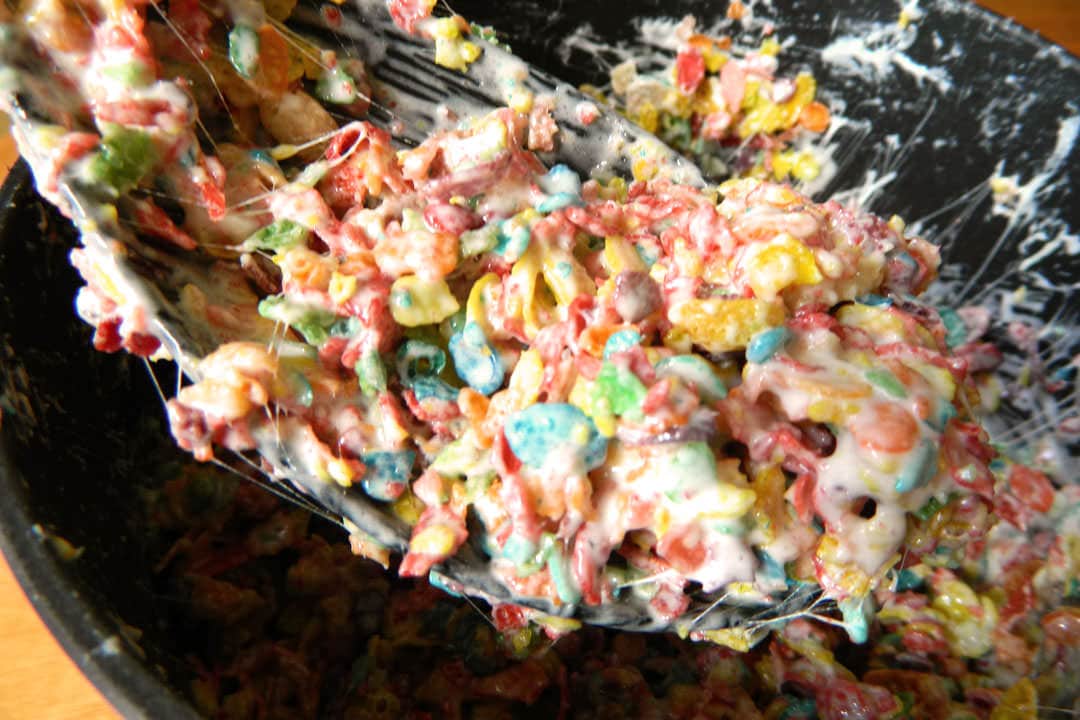 Tips For Making The Best Rice Krispie Treats
Fruity Pebble Bars are hard to mess up, but here are a few tips to help make them even better.
Melt the marshmallows low and slow. Heating them too fast can lead to hard, crunchy and dry treats.
If you like firmer treats, add up to 6 cups of marshmallows. If you like them ooey and gooey, try 5 cups.
Experiment with different size pans to find the perfect thickness for your cereal treats. I like them on the thicker side – a square pan works great for this.
Spray your hands with cooking spray before you press them into the pan. Way less sticky!
Don't forget to save this Fruity Pebbles Rice Krispie Treats recipe to your favorite board on Pinterest.
You may also like these fun and colorful recipes: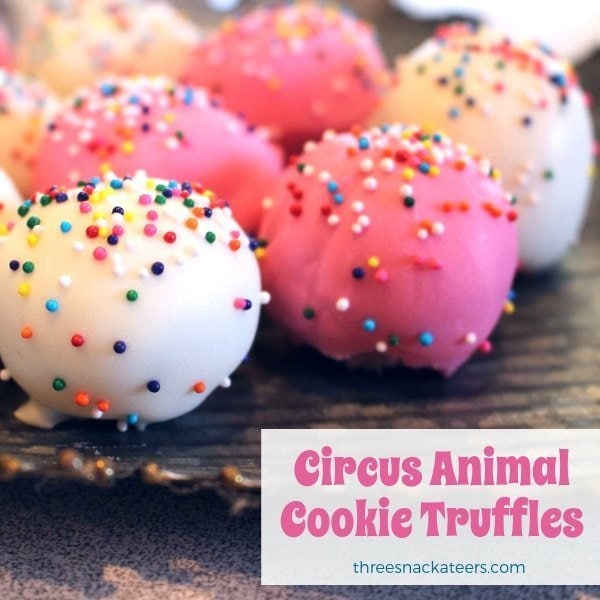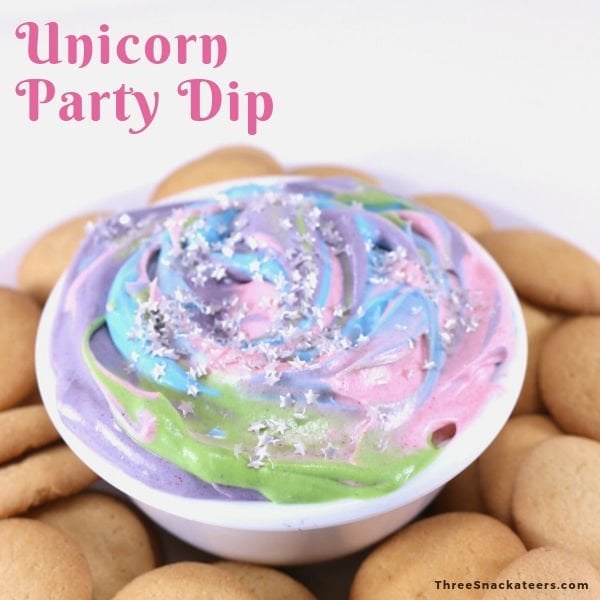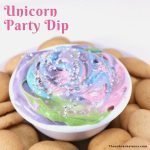 Fruity Pebbles Krispie Treats Recipe
Looking for a twist on Krispie Treats? Try these ooey-gooey Fruity Pebble Krispie Treats for a colorful and fruity sweet treat.
Ingredients
3 tbsp Butter
4 cups Miniature Marshmallows, (or 1 package (10 oz) Jet-Puffed Marshmallows)
5 cups Fruity Pebbles Cereal
Instructions
Melt butter in a large saucepan at low heat.
Once butter is completely melted, add marshmallows to saucepan. Keep on low heat, stirring frequently. Melt marshmallows completely (no lumps).
Add Fruity Pebbles cereal to saucepan and mix well with melted marshmallows. Remove from heat.
Pour mixture in to a 13x9 inch pan coated with cooking spray. This step can get a bit sticky! Use wax paper or a spatula coated in butter to press mixture down evenly throughout the pan.
Once completely cooled, cut treats into squares and enjoy fruity, marshmallowly goodness!
Tips, Tricks and Tools
Be sure to melt marshmallows on low heat. Otherwise, your treats may end up hard, crunchy and dry.
Feel free to add 6 cups of Fruity Pebbles. I only added 5 cups because I like my treats ooey-gooey and on the softer side.
Use any type of square and/or rectangular pan. The smaller the pan, the thicker the treats. The larger the pan, the thinner the treats.
Nutrition Information:
Yield:
12
Serving Size:
1 Servings
Amount Per Serving:
Calories:

86
Total Fat:

3g
Saturated Fat:

2g
Trans Fat:

0g
Unsaturated Fat:

1g
Cholesterol:

8mg
Sodium:

103mg
Carbohydrates:

13g
Fiber:

0g
Sugar:

5g
Protein:

1g
EVEN MORE FUN AND EASY RECIPES
– Cake Batter Rice Krispie Treats
– 15 Fun and Easy Rice Krispie Treats for Kids
– Colorful Unicorn Party Dip