CBD cocktails are a great way to relax and unwind. These CBD cocktail recipes are fun and easy to make at home.
We've taken classic drinks like martinis and spritzers and given them an extra special touch by adding CBD oil.  
What is a CBD cocktail?
A CBD cocktail is simply an alcoholic or non-alcoholic beverage made with CBD. There are many ways to incorporate CBD into a drink.
You can make a CBD simple syrup.
Another method is to include floating CBD oil on top of your cocktail or mixing it right into a drink.
There are even premade CBD tonics available on the market today.
What does CBD stand for? 
Cannabidiol (CBD) is a chemical found in all-natural hemp plants known for its powerful anti-inflammatory properties.
Can CBD oil be added to drinks?
Yes! CBD oils and tinctures can easily be incorporated into your favorite cocktails. CBD oils are oil-based. The oil floats in liquid so they typically work better when drizzled on top of the drink.
Tinctures are alcohol-based, so they tend to incorporate into a drink more easily. The benefit to using oils is that you get to see, smell and taste the CBD oil with every sip. 
Are CBD cocktails legal? 
Hemp-derived CBD is legal at the federal level. CBD can also be derived from marijuana, which is not currently legal at the federal level. Each state has its own laws and regulations, so you should do your own research before purchasing CBD oil in any given state.
For more information, Green Roads has a great article on the topic in their CBD University resource library.
Will CBD get me high?
No, CBD does not generate a "high". The psychotropic chemical called tetrahydrocannabinol, more commonly known as THC, is responsible for getting someone "high".
---
Easy CBD Cocktail Recipes To Make At Home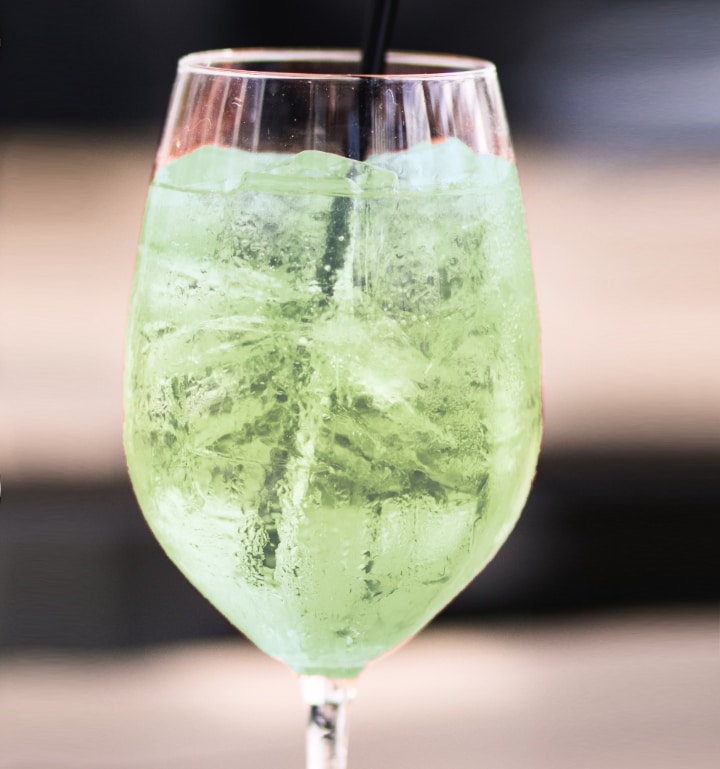 Wine spritzers are one of the easiest drinks you can make. This recipe features a sweet apple wine with a dash of apple kiwi CBD oil for a refreshing and relaxing beverage.
Expert tip: The key to a good spritzer is making sure your wine is super cold!
---
Make any celebration even more special with a CBD Champagne Spritzer!
This simple recipe utilizes a dry champagne complemented by a sweet apple liqueur. The drink is topped with a drizzle of apple kiwi CBD oil for that extra special touch.
---
If your occasion calls for a fun, yet classy drink, you can't go wrong with a CBD Appletini! The addition of fresh kiwi juice and a swirl of apple kiwi CBD oil give this drink an unexpected twist.
You may also enjoy these articles about CBD:
Micky Reed, a two-decade veteran in the food and baking industry, leverages her influential Three Snackateers food blog and Instagram presence to collaborate with industry giants like Ben & Jerry's and Crumbl Cookies. Her work has been featured on Delish, PopSugar and more. Her expertise as a product curator for one of the world's largest international snack subscription box companies solidifies her status as a key player in the field.