No cake is not complete without a delicious filling! When choosing a cake filling, it's important to choose a recipe that will complement the flavors of the cake itself.
Whether you're looking for something chocolatey, fruity, or creamy, there's sure to be a recipe on this list of 35+ easy cake filling recipes that's perfect for your next baking project.
And don't worry if you're not an experienced baker – each of these cake filling recipes is easy to follow and guaranteed to impress!
For more inspiration, be sure to also check out Classic To Creative: 50+ Popular Cake Flavors To Savor.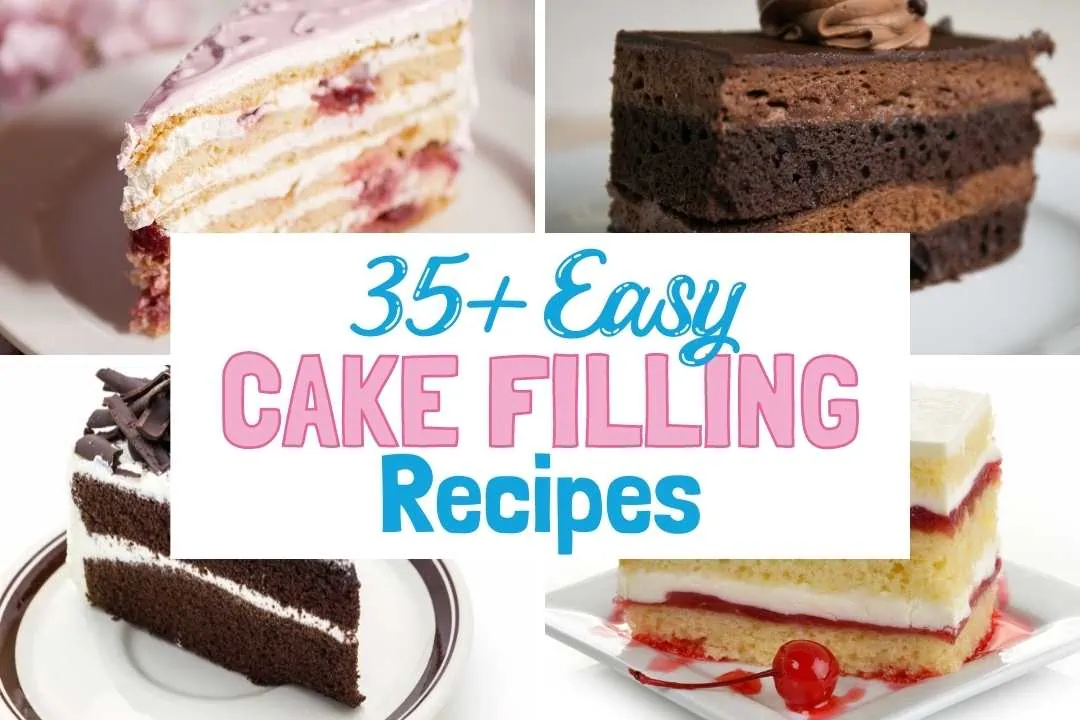 FRUIT FILLINGS FOR CAKE
As a baker, I bet you're always on the lookout for easy fruit fillings for cake. While there are many complicated recipes out there, sometimes all you need is a simple, delicious filling to make your cake extra special – like the ones in the list below.
CHOCOLATE CAKE FILLING RECIPES
There are so many delicious chocolate cake fillings to choose from!
Whether you're looking for light and fluffy buttercream or rich and decadent chocolate ganache, there's definitely a chocolate cake filling in this list that's perfect for you. And don't forget about white chocolate cake fillings too!
Give one of these chocolate cake fillings a try and you might just find a new favorite.
CAKE FILLING FAQS
---
And there you have it – 35+ easy cake filling recipes that are sure to satisfy any sweet tooth! Whether you're looking for chocolate cake filling, a smooth and creamy filling, or a fruit filling like jam or curd, there's definitely a recipe here that will fit the bill.
And don't forget, these fillings can be used in all sorts of cakes, from traditional layered cakes to cupcakes and more. So get creative, and have fun experimenting with these delicious and easy cake fillings!
If you enjoyed this article, save it for later on Pinterest, Instagram and Facebook. Also join our Facebook Group for more foodie fun!