Thanks to its unique flavor, Dr. Pepper is enjoyed by millions of people every day. But it can be hard to describe exactly what it tastes like.
Of course, the exact ingredients in Dr Pepper are a closely guarded secret. However, many Dr Pepper enthusiasts believe they have cracked the code and figured out the flavors in this popular drink.
---
---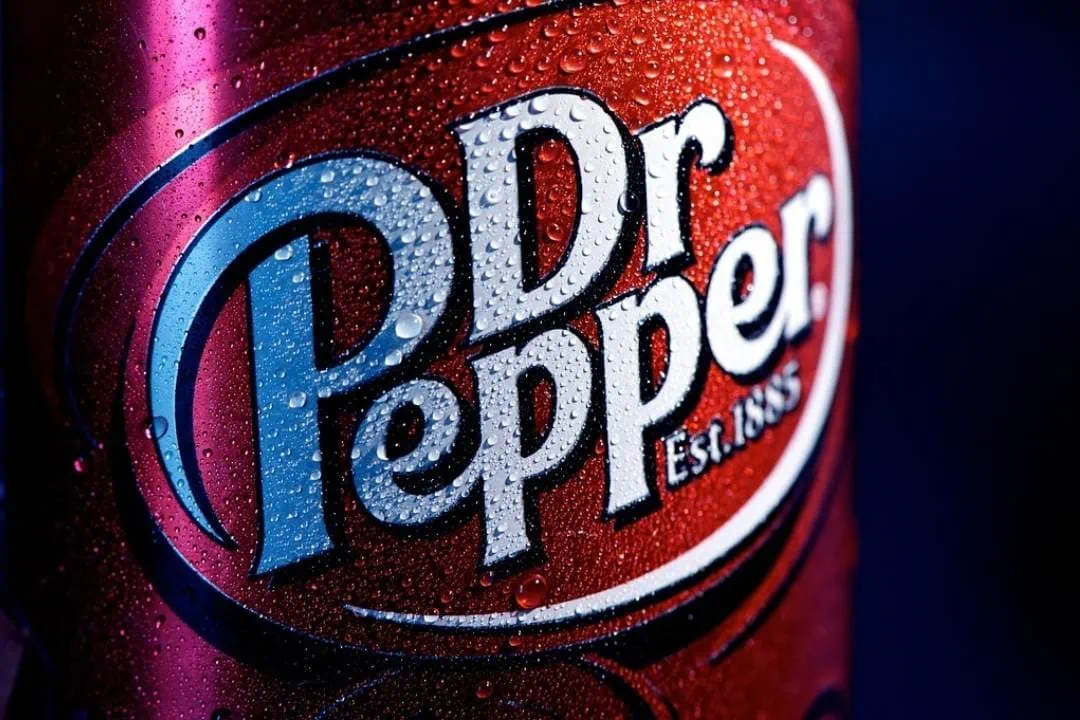 What Is Dr Pepper?
Dr. Pepper is a carbonated soft drink that was first sold in 1885 at Morrison's Old Corner Drug Store in Waco, Texas. According to Dr Pepper, the store owner, Wade Morrison created the unique name.
He named the drink after a Virginia doctor called Dr. Charles Pepper. Dr Pepper was the father of a girl that Morrison once loved.
It wasn't until 1904 that Dr Pepper really took off. In that year, Dr Pepper became an instant success when it was introduced at the St. Louis World's Fair. The unique drink was enjoyed by millions at the fair and an American soda legend was born.
FUN FACT: Dr Pepper is the oldest major soft drink in America.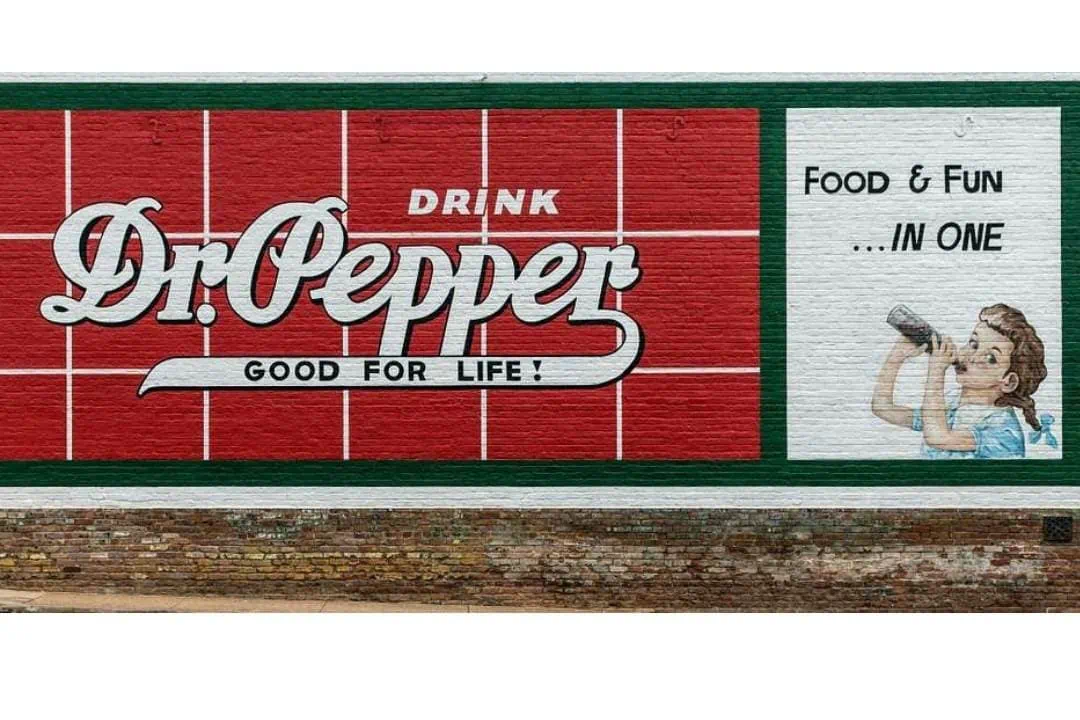 What Does Dr Pepper Taste Like?
Dr Pepper is a unique soft drink with distinctive and complex flavors that are hard to describe. The drink is also notable for its reddish-brown color, which is the result of caramel coloring.
Some words that people use to describe Dr Pepper include sweet, deep, bold, fruity, minty, and peppery. Many feel it has a distinct cherry and cola flavor with some spicy undertones of licorice and cinnamon. Some mention a citrusy orange flavor, while many also detect a sweet, smooth vanilla note.
And you won't get any hints from looking at the ingredient label. The ingredients are listed as: carbonated water, high fructose corn syrup, caramel color, phosphoric acid, natural and artificial flavors, sodium benzoate (preservative) and caffeine.
What Are The 23 Flavors In Dr Pepper?
A can of Dr Pepper clearly boasts that the soda contains an "authentic blend of 23 flavors".

Because the exact recipe is locked away somewhere safe, we are left to ponder what makes Dr Pepper taste like Dr Pepper. The soda-obsessed among us have formulated this list of flavors that could be part of the secret recipe.
The 23 Flavors In Dr Pepper
Almond
Amaretto
Black Licorice
Blackberry
Caramel
Carrot
Cherry
Clove
Cola
Ginger
Juniper
Lemon
Molasses
Nutmeg
Orange
Pepper
Plum
Prune
Raspberry
Root Beer
Rum
Tomato
Vanilla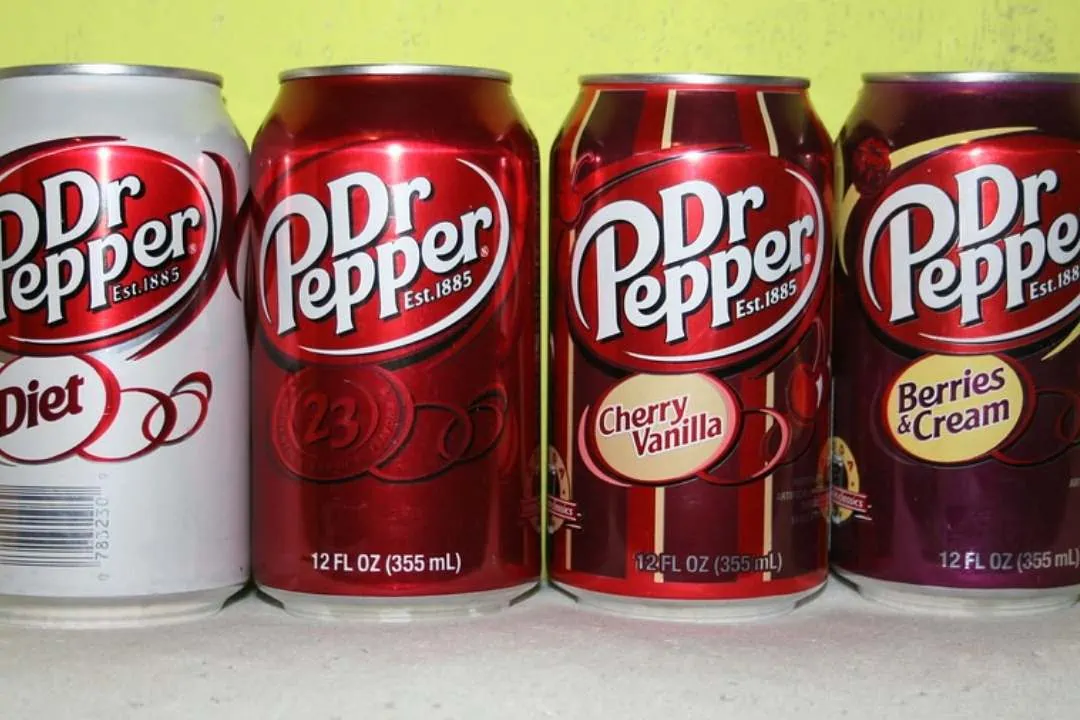 How Many Flavors Of Dr Pepper Are There?
Some people swear that the original flavor of Dr Pepper is the only way to go. But there are several other Dr Pepper flavors you might also enjoy. Here are a few.
Dr Pepper Flavors
Dr Pepper
Diet Dr Pepper
Caffeine Free Dr Pepper
Caffeine Free Diet Dr Pepper
Dr Pepper Zero Sugar
Dr Pepper Cherry
Dr Pepper Cherry Zero Sugar
Dr Pepper & Cream Soda
Dr Pepper & Cream Soda Zero Sugar
Cherry Vanilla Dr Pepper
Diet Cherry Vanilla Dr Pepper
Dr Pepper Made With Real Sugar
Dr Pepper Strawberries & Cream
Limited Edition Dr Pepper Flavors
Dr Pepper Berries & Cream
Dr Pepper Dark Berry
Dr Pepper FANtastic Chocolate
How To Make Dr Pepper At Home
In the spirit of trying to figure out the flavors of Dr Pepper, it only makes sense to try to recreate this delicious drink at home! Here are a few easy Dr Pepper recipes to try out for yourself.
Easy DIY Dr Pepper Recipe
A really easy way to make a copycat Dr Pepper soda is to mix cola (like Coke or Pepsi) with almond and vanilla extracts.
20 fl oz of Coke or Pepsi (you can also use diet)
½ tsp almond extract
½ tsp vanilla extract
Healthy Dr Pepper Soda Recipe
If you're looking to cut back on sugar, try this simple Dr Pepper recipe.
Both of the above recipes are very simple with just 3 ingredients. Dr Pepper has a deep flavor profile, so feel free to experiment with adding other flavors.
If you're feeling spicy, try spicy cinnamon, clove, black licorice, root beer or ginger. Or amp up the citrus with orange, blackberry or raspberry flavorings. If you want to add more sweet and smooth notes, try adding caramel and molasses flavors.
---
What do you think the flavors of Dr Pepper are? Leave a comment below!
Up Next:
– The Best Cook Out Milkshake Flavors
– Best Liquid IV Flavors Ranked
– The Best Boba Tea Flavors
Micky Reed, a two-decade veteran in the food and baking industry, leverages her influential Three Snackateers food blog and Instagram presence to collaborate with industry giants like Ben & Jerry's and Crumbl Cookies. Her work has been featured on Delish, PopSugar and more. Her expertise as a product curator for one of the world's largest international snack subscription box companies solidifies her status as a key player in the field.