Finally got the chance to try the NEW Chocolate Peanut Butter Pie Oreo!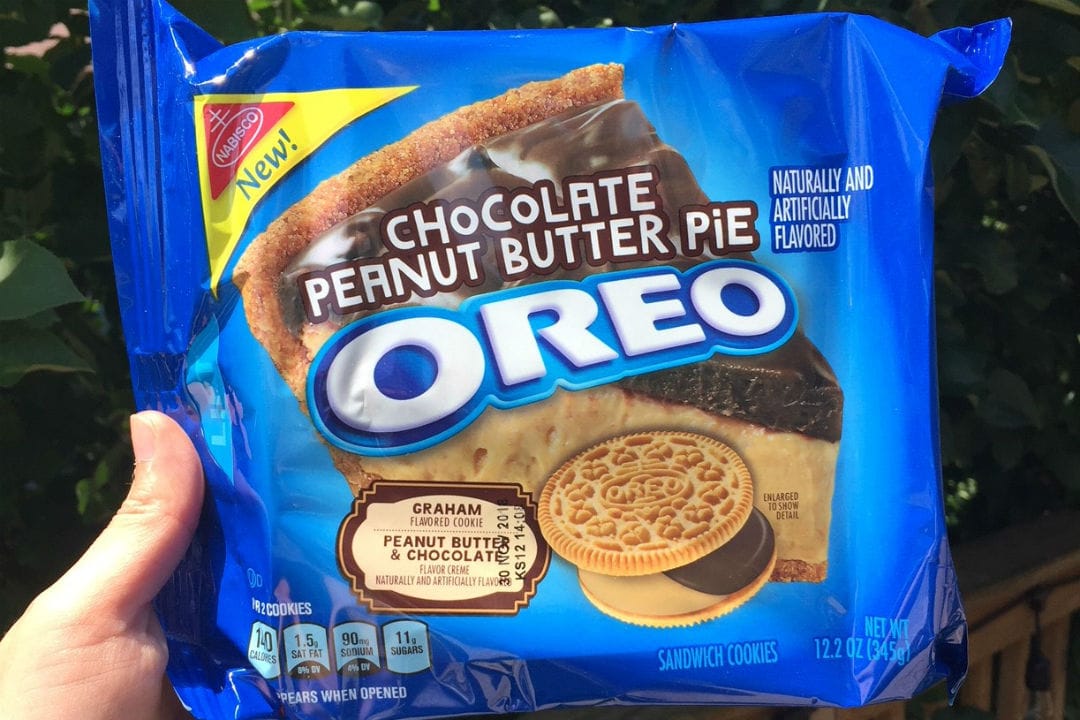 Unlike the Good Humor Strawberry Shortcake, Rocky Road and Peppermint Bark limited edition flavors, both the Chocolate Peanut Butter Pie and Pistachio Thins are permanent flavors. The Limited Edition Good Humor Strawberry Shortcake are out now (check out our review here!). The Rocky Road and Peppermint Bark flavors will be released later this year!
The new Chocolate Peanut Butter Pie Oreo features a graham flavored cookie (my favorite!) and a peanut butter and chocolate flavored creme. I could smell the sweet scent of chocolate peanut butter pie the minute I opened the package. Alas, another win for Oreo! They hit the mark with this flavor.
The combination of the chocolate, peanut butter and graham cookie make you think you are eating a piece of pie. Peanut butter can get a bit sticky at times. Not with this cookie, though. The filling was creamy and smooth. These would taste great with a little dollop of whip cream on top! In conclusion, if you haven't tried this flavor yet I would highly recommend grabbing a pack. Especially if you are a peanut butter lover! I am really glad that Oreo decided to make this a permanent flavor.
Be sure to check out our other Oreo reviews!
HAVE YOU TRIED THESE CHOCOLATE PEANUT BUTTER PIE OREOS?
LEAVE A COMMENT BELOW. WE'D LOVE TO HEAR WHAT YOU THINK!
I love hunting for new snacks and I am always excited to share my finds! Here are a few fun food facts about me. I eat cereal without milk. I love peanut butter and jelly sandwiches. I eat one almost everyday for lunch and have done so for the majority of my life. I will try anything claiming to be "Birthday Cake" flavored. I will never pass on a cupcake. When I am not snacking, I am either sleeping, working, watching TV or burning off my snacking calories.