Let's face it. Sometimes sleep can be hard. Maybe it takes a long time to fall asleep, or you wake up in the middle of the night and can't get back to sleep. In those moments, you might try counting sheep or give up and go eat find a midnight snack!
But what if there was something better? That's where CBD gummies for sleep come in. These delicious little treats might be just the answer you're looking for.
This article will help you learn about some of the best CBD gummies available so that you don't have to spend hours researching yourself. In this post we will cover:
How to choose a CBD gummy for sleep
Key ingredients in CBD sleep gummies
Reputable brands that make the best CBD gummies for sleep
Key features of CBD sleep gummies we recommend
CBD gummy options with and without melatonin
Vegan CBD gummies for sleep
If you're ready to jump right in, below are our top choices for the best CBD gummies for sleep:
Five CBD Full Spectrum Sleep Gummies (with melatonin)
Try The CBD Broad Spectrum Gummies (no melatonin)
Keep reading below for more on each of these top picks, plus many more great options to choose from.
If you're looking CBN, check out 10 Best CBN Gummies For Sleep.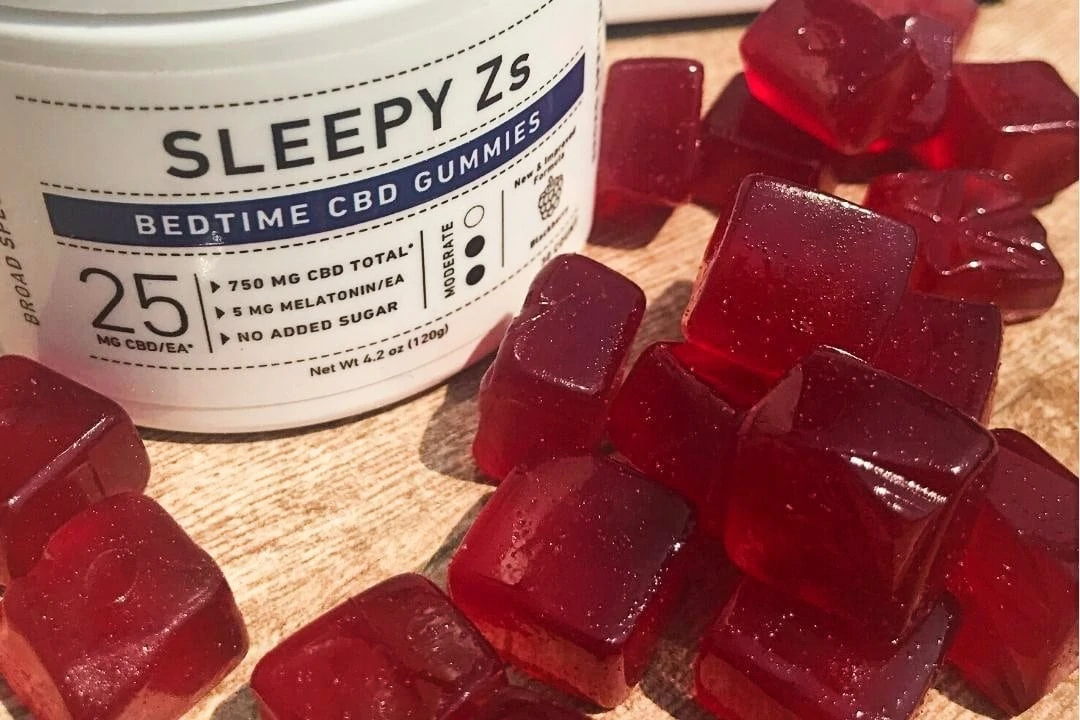 This is not medical advice. CBD is not intended to diagnose, treat, cure or prevent any disease. Products are intended for 18+ years old.
Related Articles:
– Wake up with CBD Coffee
– Have fun with CBD Lollipops
---
---
---
---
---
---
---
---
---
---
---
25mg of premium CBD + 15mg of CBN per gummy
Broad spectrum hemp
Vegan, non-GMO
Formulated with organic CBN, passion flower extract and L-Theanine (derived from green tea) to help support restful sleep
---
---
---
---
Vegan CBD Gummies For Sleep
If you're looking for vegan CBD gummies made without gelatin or animal by-products, take a look at these CBD companies and products.
Vegan CBD Gummies For Sleep WITHOUT Melatonin
Vegan CBD Gummies For Sleep WITH Melatonin
---
---
YOU MAY ALSO ENJOY: