Boba tea, also known as bubble tea, is a delicious and refreshing drink that has gained popularity in recent years. If you're looking for a new twist on your favorite beverage, check out these 25 boba tea recipes.
From fruity and sweet to rich and creamy, there's a boba tea recipe here for everyone. So what are you waiting for? Grab some tapioca pearls and get brewing!
New to boba tea? Start with How To Drink Boba Tea: Everything You Were Afraid To Ask!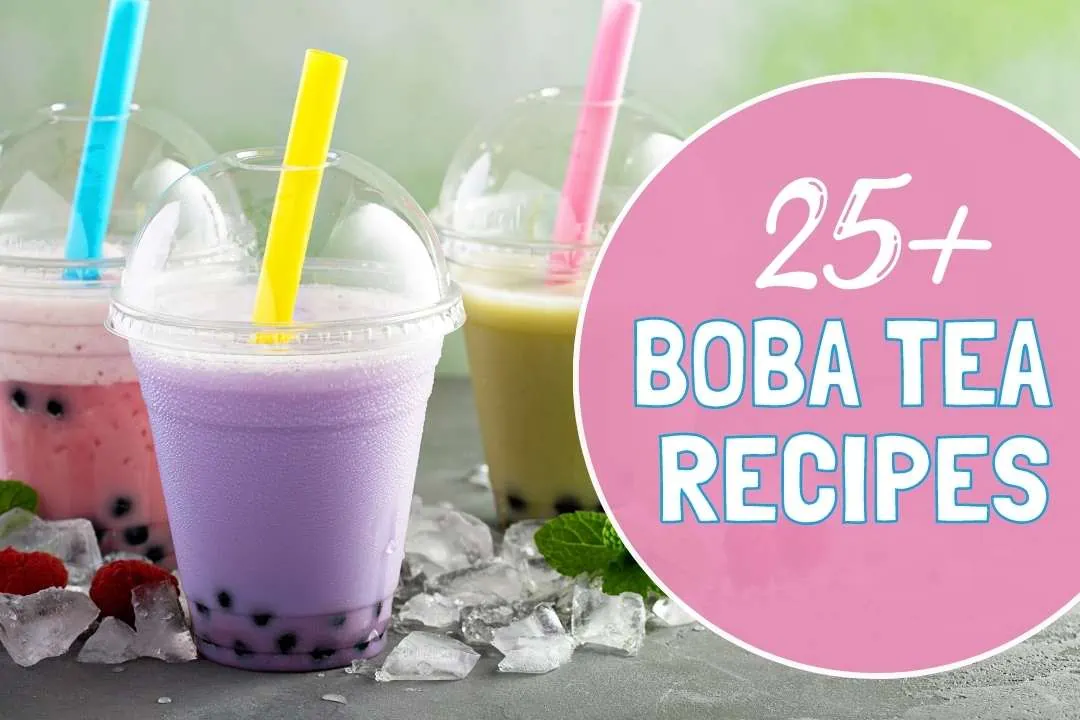 If you're looking for delicious boba tea to make at home, we recommend checking out an awesome company called Pearly. All of their bubble tea flavors are delicious and so easy to make (just 3 minutes!). Plus their DIY milk tea kits are way cheaper than buying from a boba tea shop!
Now, let's dive into the 25 Best Boba Tea Recipes!
Fruit Bubble Tea Recipes
If you're looking for a refreshing and delicious drink, a fruit bubble tea is a great option. In this section, we'll provide some recipes for fruity boba teas that you can make using your favorite fruits.
Whether you prefer strawberry, mango, or lychee flavor, we've got a recipe for you. So grab your ingredients and get ready to enjoy a delicious cup of bubble tea!
Inspired by the crème brûlée milk tea from Urban Ritual, this sweet bubble tea is as unique as it is delicious!
America's favorite cookie collides with the national bubble tea sensation! This fun recipe is made with just 5 ingredients: Oreos, boba pearls, milk, tea and simple syrup.
This rose milk bubble tea has a sweet, delicate flavor and is made with homemade rose syrup. It's easy to make and perfect to enjoy on a warm summer day. It smells amazing too!
This chocolate boba tea is a bubble tea lover's dream! It's also great for kids, those who are new to bob drinks and chocolate lovers too! The warm flavor of tea combines with the sweetness of chocolate and sugar for a flavor explosion.
This authentic Taiwanese bubble tea has a fresh, sweet and refreshing taste. It's a from-scratch recipe made with ash gourd.
---
Now that you've seen our 25 best boba tea recipes, it's time to get brewing! Whether you're a fan of classic milk tea or looking to try something new, we hope you'll find a recipe that tantalizes your taste buds. Grab a cup and start sipping!