From taste bud-tickling triumphs to the epic fails that should've stayed in the kitchen, we're about to spill the chocolate chips on the best and worst Crumbl cookie flavors ever invented.
We spent hours digging through dozens of threads and hundreds of comments from the Crumbl cookie-loving (and hating) community over at Reddit.
The result? A pretty clear list of winners and losers from the massive list of Crumbl cookie flavors that the company has introduced over the years.
Keep reading to get the scoop on the crowd-sourced verdicts and find out which of these mouthwatering treats have risen to cookie stardom and which ones have crumbled under the pressure.
The 7 Best Crumbl Cookie Flavors
The following are the cookie flavors that were repeated time after time as Redditers absolute favorites. We decided to go with the top 7 because these were the clear winners, but we also added a few honorable mentions that earned a fair amount of positive comments.
7. Kentucky Butter Cake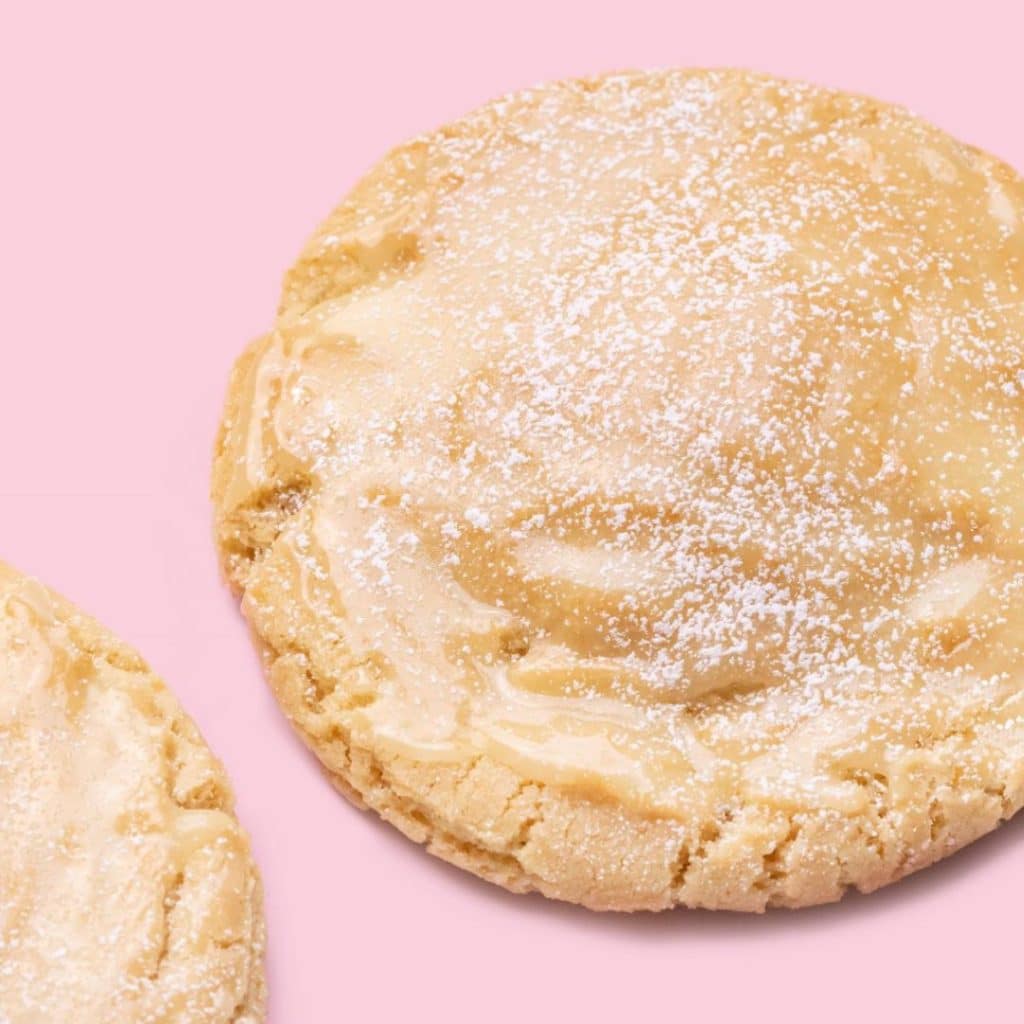 On first glance, Kentucky Butter Cake doesn't look all that impressive. However, it has quite the following among fans, and it proudly sits as the Crumbl CEO's all-time favorite cookie.
This flavor won us over with its delicious yellow butter cake base. The melt-in-your-mouth buttery glaze is just icing on the (cookie) cake!
6. Cornbread With Honey Buttercream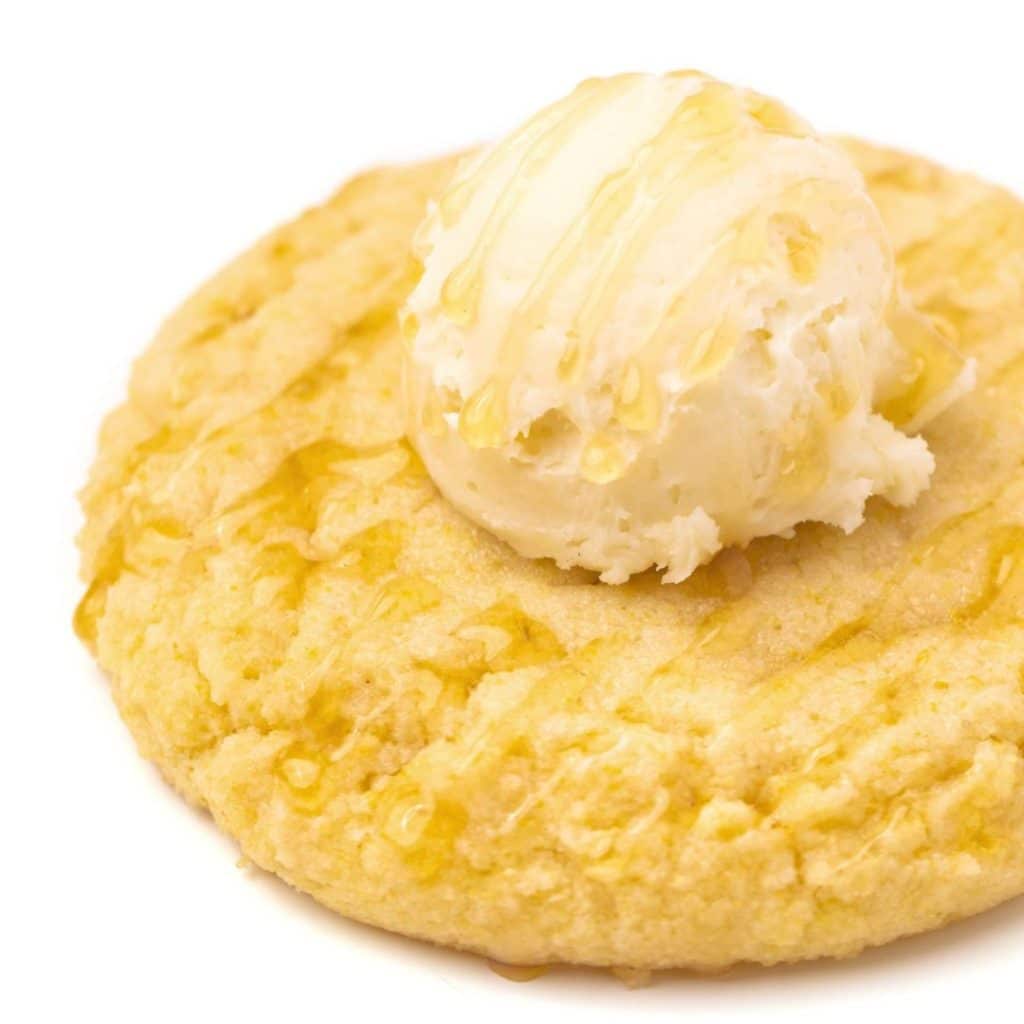 Crumbl absolutely nailed it with this sweet and savory recreation of a classic Southern side.
This flavor starts with a cornbread cookie that is generously bathed in honey butter glaze. Up top, it's crowned with a dollop of luscious honey buttercream frosting and a glistening honey drizzle.
5. Banana Cream Pie
The banana cream pie cookie from Crumbl hits all the right notes – from the buttery pie crust to the smooth and creamy banana pudding and of course, the classic vanilla wafer on top. It's the perfect blend of nostalgia, fun and deliciousness.
4. Aggie Blue Mint
The Aggie Blue Mint cookie starts with a cookies and cream base and is topped with with blue mint buttercream. Why blue, you ask?
Well, it's a salute to Crumbl co-founder Sawyer Hemsley's alma mater: Utah State University, home of the Aggies. The USU campus is also home to the Aggie Ice Cream and their famous Aggie Blue Mint ice cream flavor.
3. Oreo Birthday Cake
It's no surprise that this flavor reigns as a top choice among Crumbl fans. And when you break it down, it's easy to see why.
It starts with a warm Oreo cookie that's rolled in actual Oreo crumbs. It gets even better with birthday cake frosting. And if that weren't enough, it's all topped off with teeny Oreo cake balls and rainbow sprinkles. We're in heaven.
2. Mallow Sandwich ft Oreo
Crumbl doesn't frequently feature sandwich cookies, but this one is an absolute winner. In fact, Crumbl fans named it the 2021 People's Choice Cookie.
This sweet sandwich not only includes real Oreos, but it also masterfully mimics the iconic appearance of the iconic cookie. It features two chocolate brownie cookies that are sandwiched with fluffy, creamy filling and Oreo cookie pieces.
1. Key Lime Pie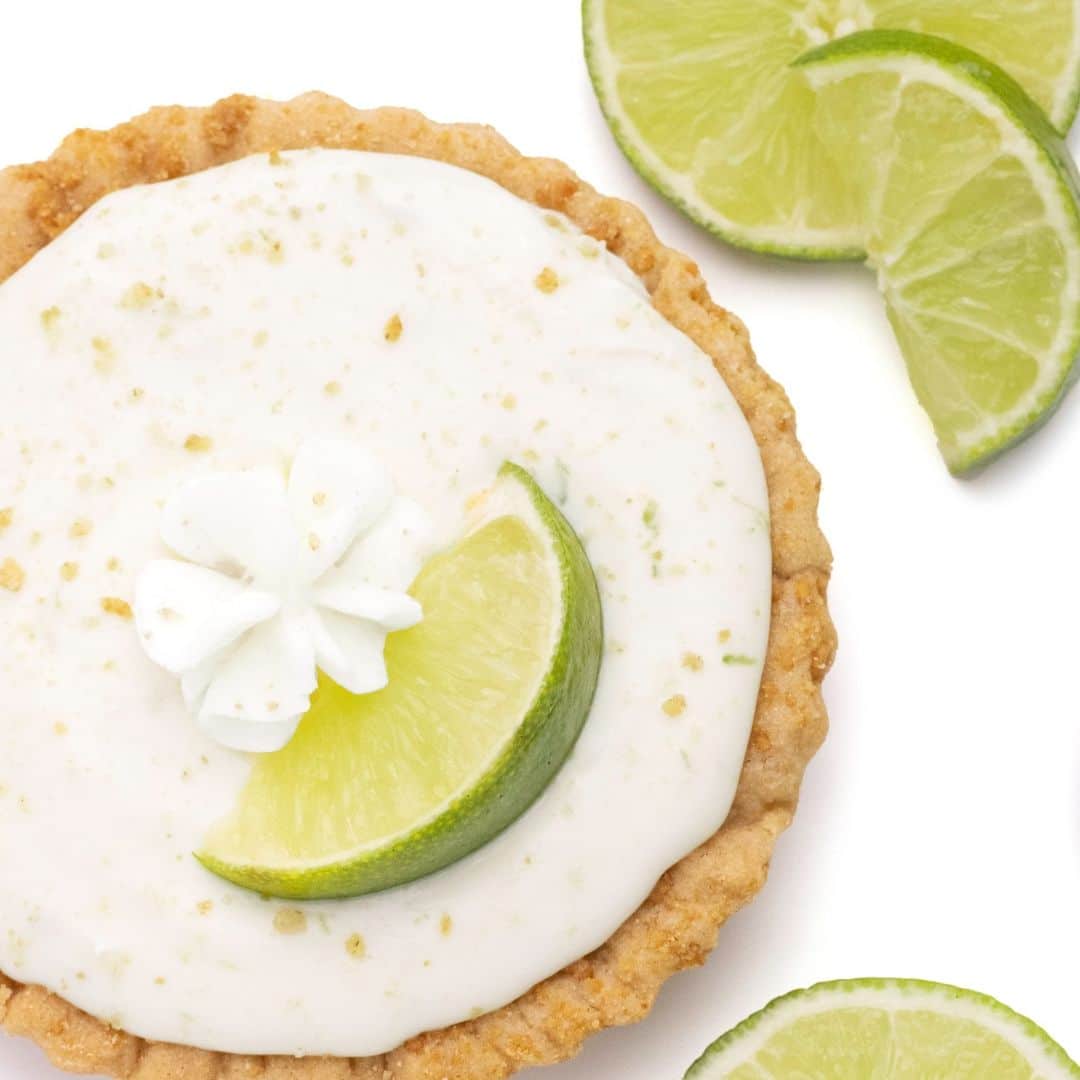 We dug deep. We scoured the internet. We trolled the Reddit comments. And what did we find? We heard the people shouting from their digital rooftops that Key Lime Pie is, hands down, the number one cookie they've ever tasted.
What's all the fuss about? You've got the crumbly graham cracker crust, a fluffy cloud of whipped cream, a zesty burst of fresh lime in the creamy filling, topped off with graham cracker crumbs and a fresh lime wedge.
The people have spoken – Crumbl's Key Lime Pie flavor is cookie perfection!
Honorable Mentions For Best Crumbl Flavors
These cookies didn't quite make the cut for our top 7 list, but we felt they were worth mentioning. It's interesting to note that lots of cinnamon flavors made the list.
Snickerdoodle
Dulce De Leche
Caramel Apple
Cinnamon Frybread
Churro
Maple Cinnamon Swirl
Pink Sugar (you'll also notice this cookie also made the "worst" flavor list too!)
The 7 WORST Crumbl Cookie Flavors
Up next, we've ranked the worst to worstest Crumbl flavors. Honestly, we were a little surprised by some of these choices. But the votes were loud and clear that these flavors didn't agree with many people.
And the comments on these not-so-hot flavors had us rolling. Let's dig in.
7. Cotton Candy
Crumbl's cotton candy cookie sounds delicious in theory. Imagine a sugar cookie with a swirl of soft blue and pink cotton candy frosting and finished with a dash of cotton candy pop rocks.
However, this cookie failed to impress mostly because of the frosting which was described as off-putting, artificial, too sweet and just gross.
6. Boston Cream Pie
Boston Cream Pie is a New England legend. The combo of creamy vanilla pastry cream and a rich chocolate ganache is what dreams are made of.
But in cookie-form, it failed to deliver. The general consensus is this cookie had great potential but failed in the execution due to a total lack of flavor.
5. Milk Chocolate Chip
It was a surprise to see so many people bashing the OG milk chocolate chip cookie. This was the very first cookie Crumbl ever made. It was on the weekly rotating flavor menu until the decision was made to alternate it weekly with the semi-sweet chocolate chunk cookie.
But with such a simple cookie, it has to be perfect and Crumbl's version definitely falls short for many people.
Other commenters said that they taste like baking soda, are very "one-note" and that the milk chocolate is way too sweet.
4. Pink Sugar
Many fans were NOT happy about the original pink sugar cookie being taken off the weekly menu and then coming back with a supposed new-and-improved recipe.
The comeback version featured a prominent almond flavoring in the frosting which was a big turnoff for many. You can read more about the whole debacle here.
Some people clearly just hate the almond flavor in general saying it is "vile", "atrocious" and "tastes like cough medicine".
However, some others felt it would be ok if they "stop putting in a gallon of almond extract".
This eloquent comment from dragonrider1965 sums it up nicely: "Worst for me is the sugar cookie only because almond extract in a cookie makes me want to hurl." We hear ya, @dragonrider.
3. Classic Krispies Bar Ft. Rice Krispies
The clear issue here is that Crumbl fans want actual cookies, not other treats pretending to be cookies.
Crumbl calls this flavor their "Classic Krispies Bar Cookie ft. Rice Krispies" but they aren't fooling anyone. With an ingredient list of marshmallows, butter, and vanilla, it clearly isn't a cookie.
This sweet treat masquerading as a cookie has even left some Reddit users feeling betrayed.
Reddit user busa89 said "Worst was the Rice Krispy treat. Wasn't even a cookie. Got hustled for that sh*t." I mean, he's not wrong!
Hungry for actual rice krispie treats now? Try one of my faves: Cake Batter Rice Krispie Treats.
2. Milk Glaze ft Fruity Pebbles
People really wanted to love this cookie. I mean, it's hard to mess up a classic like Fruity Pebbles. But Crumbl somehow managed to make this cookie dry, stale and smell awful.
Disappointed by Crumbl's Fruity Pebble cookie? Try on of these instead: Fruity Pebbles Rice Crispy Treats or Fruity Pebbles Cake Mix Cookies.
1. Everything Bagel
Drumroll please…..And the honor for Worst Crumbl Cookie Flavor Of All Time Goes To…..EVERYTHING BAGEL!
Crumbl drew outside their usual sweet cookie lines with their savory take on the iconic Everything Bagel. However, some things are better left alone.
Let's be honest – it's just not a good-looking cookie. The black sesame seeds look a little mouse poopish and that cream cheese frosting swirl is just sad.
Additional comments on the Everything Bagel flavor ranged from it being an "abomination" to "it sucked" to "so damn salty".
If they attempt another bagel flavor in the future, here's hoping they stick with a sweeter flavor!
Hate this cookie, but love bagels? Get the best bagels in the whole country delivered to your door from Goldbelly!
What is your vote for best and worst Crumbl cookies of all time? Leave a comment below!
Micky Reed, a two-decade veteran in the food and baking industry, leverages her influential Three Snackateers food blog and Instagram presence to collaborate with industry giants like Ben & Jerry's and Crumbl Cookies. Her work has been featured on Delish, PopSugar and more. Her expertise as a product curator for one of the world's largest international snack subscription box companies solidifies her status as a key player in the field.